WELCOME
Taller Puntera is a craft workspace aimed at manufacturing and selling leather products. Eight people, a shelf full of leathers, a cutting table, three sewing machines and a lot of tools; that is basically our workshop when it comes to materials. However, more important and longer to explain is what we do and how we do it.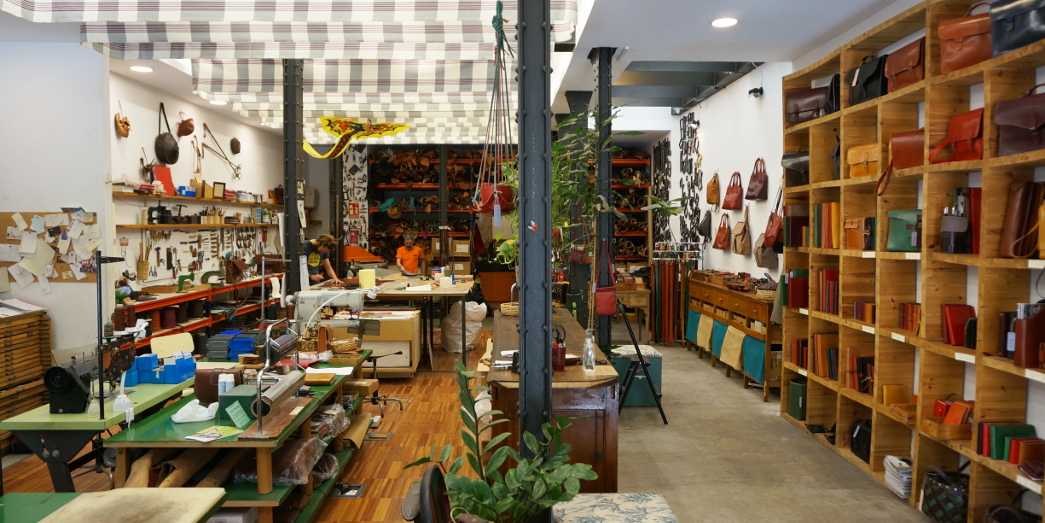 We do almost everything: pencil cases, notebooks, bags, backpacks, wallets, magazine racks… All of them follow traditional or self-designed patterns which we permanently reinterpret thanks to the flexibility given by the small size of our workshop where we all do all the tasks. In these years we have developed a personal style which we consider distinctive for its lively, colourful, practical nature; but also because they are produced in a way that makes them affordable and at the same time respectful with the manufacturing process. This is achieved by respecting the materials used and guaranteeing their long-term result, since durability is another one of our hallmarks.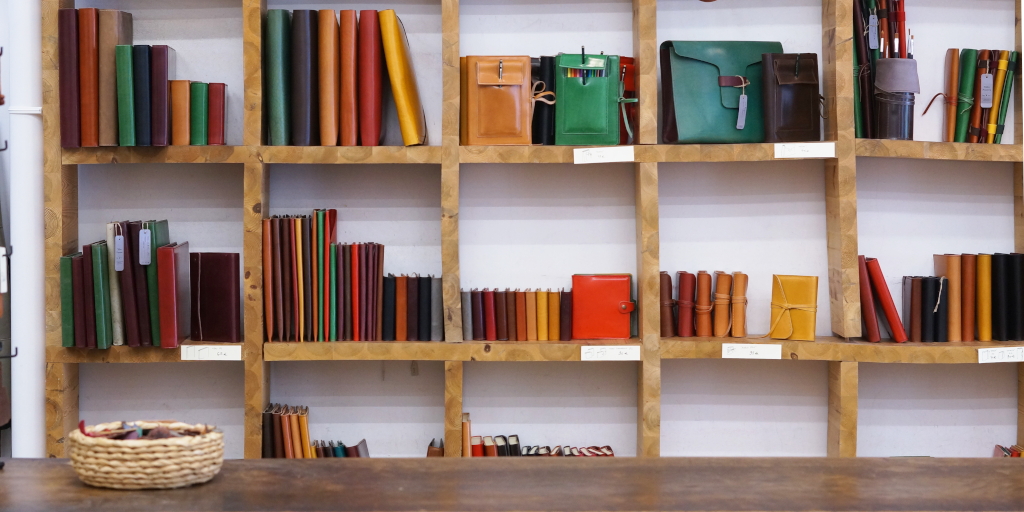 Emphasising the quality of the leather we use may seem a cliché, but it is the truth. Moreover, the majority of them are vegetable-tanned leathers with natural finishings which result in lively, singular pieces depending on the piece of leather used, which also evolve as time goes by developing their own personality. Quality is maintained with our threads, fittings or zips, as well as with the accessories included in some of the pieces, such as notebooks, pencils, etc.
All these products are sold directly as in a retail store, but also on demand, since it is impossible to have a model in each combination of colour and finishing. The variety we offer has been transferred to this website you're visiting. It is crucial for us that our workshop is also a store since we consider that there is no better way to appreciate craftsmanship than in the working place itself.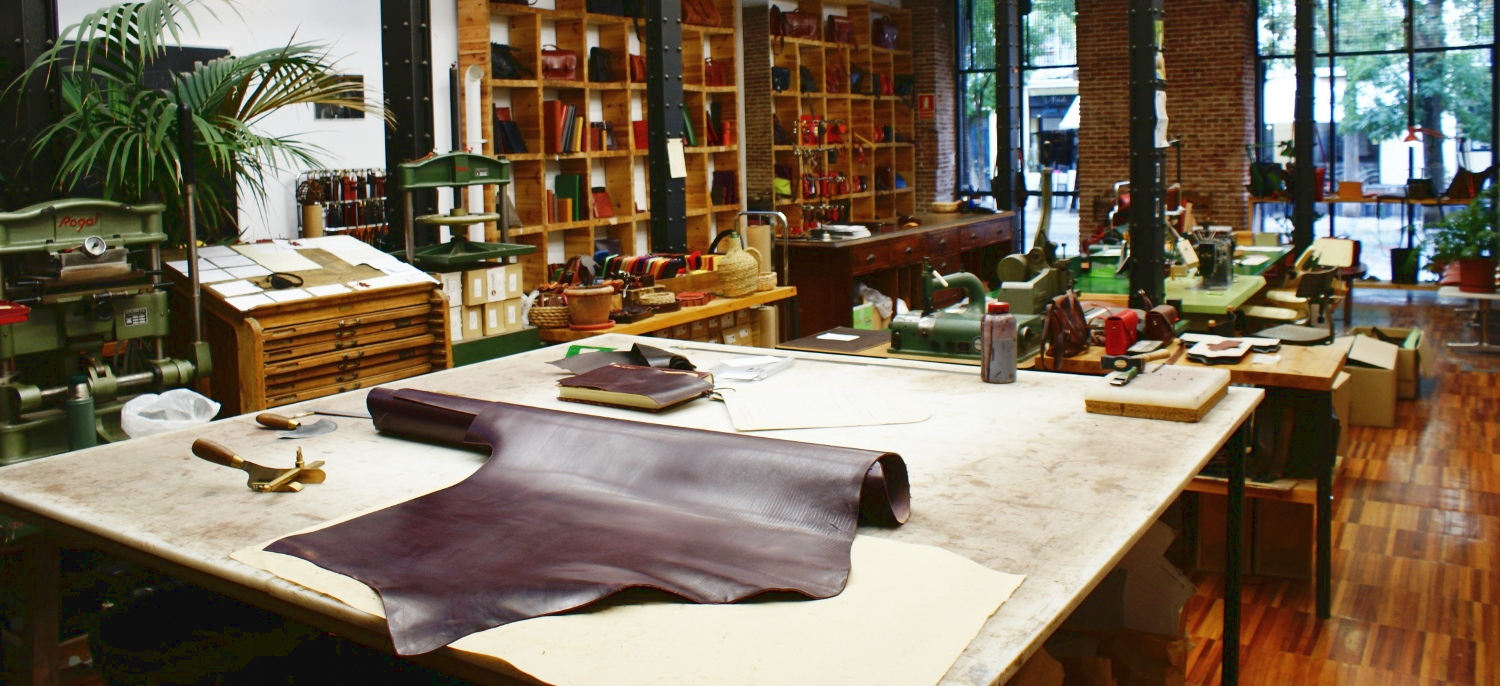 We also work for other companies, on a minimum quantity and certain models, especially when the pieces need to be embossed with a logo or something similar. There are two ways of doing this: choosing some of our models or designing a new one. In the first case, you will just have to choose the leather colour, the thread, the stamp, etc. In the second case, our team will work together with you to customise and shape your idea according to our working method, the manufacturing necessities and the little details. In all cases, the materials used will be our own: leathers, fittings, interiors, etc. We also take care of ordering the stamp, if needed.