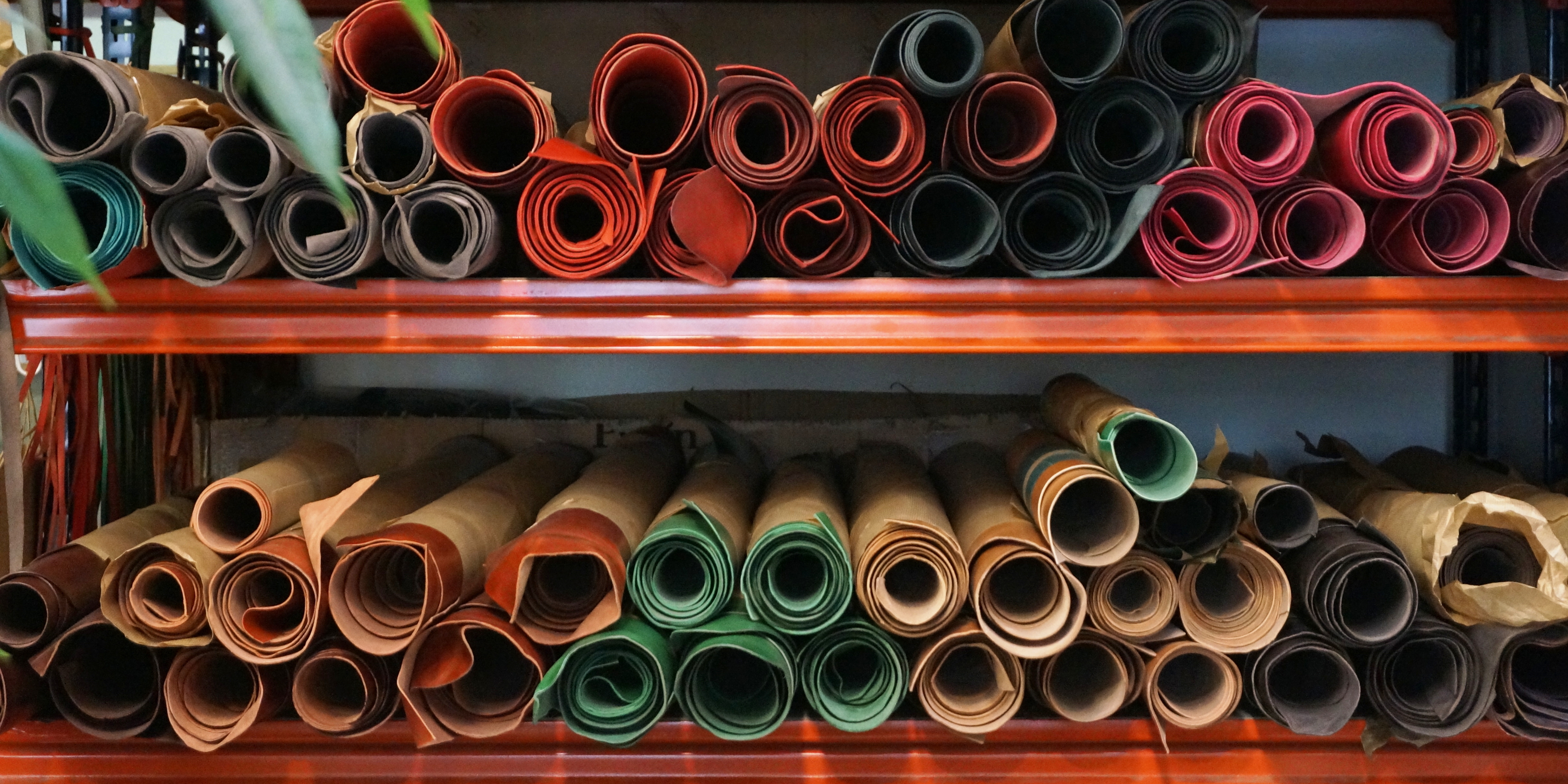 the RIGHT choice
Each model, each manufacturing process and each finishing requires a different kind of leather (link). This is why each product offers different options of tanning, colours and thickness. In order to guarantee that the item works in terms of structure and lasts a long time, these choices are fundamental.
THE CUTTING
Leather is a living material, especially when they are as natural as ours. For this reason, when we place the patterns on the leather we must choose carefully the direction of the grain and the drawing that the piece will present. This explains why all our items are different, even those coming from the same leather.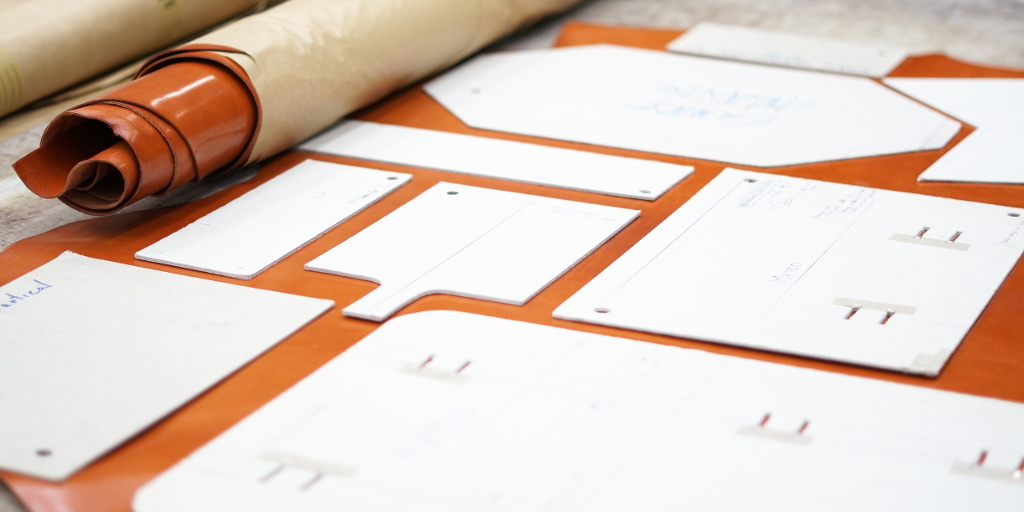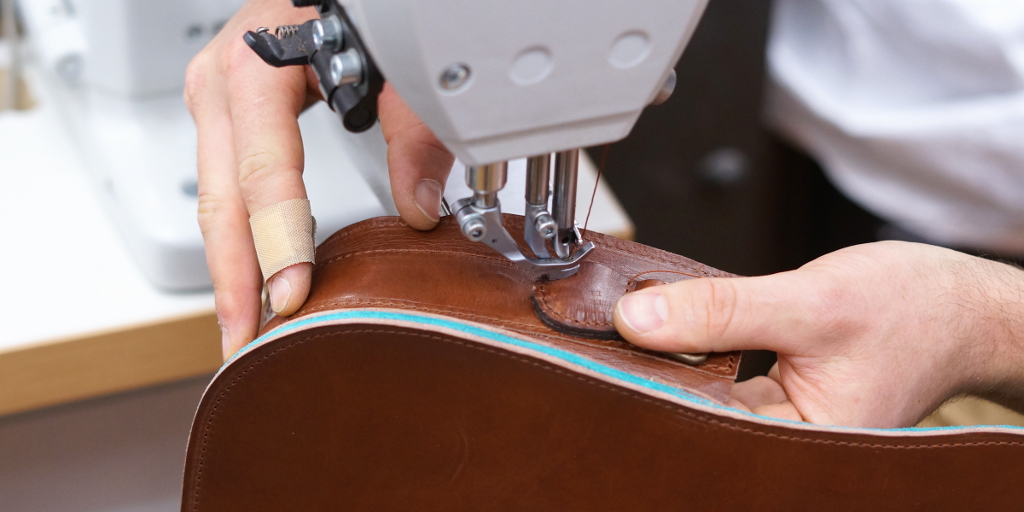 ASSEMBLING AND SEWING
As we have already explained (link to presentation), in our workshop we are all responsible for all the tasks. The process of assembly and sewing is where craftsmanship is proven, so this stage is crucial in such a handicraft process.
EVEN THOUGH A LITTLE BIT HARDER
As you may know, two threads are involved in machine stitching. A thinner thread is commonly used in the bottom part because it makes things much easier. However, the resistance of the stitches is given by the weakest thread, so we have decided to use the same thickness in both threads, even though a little bit harder.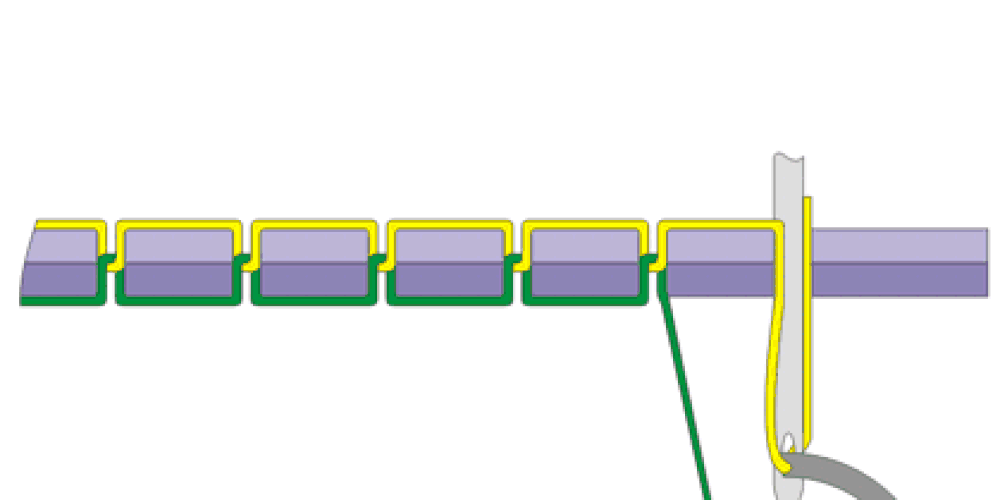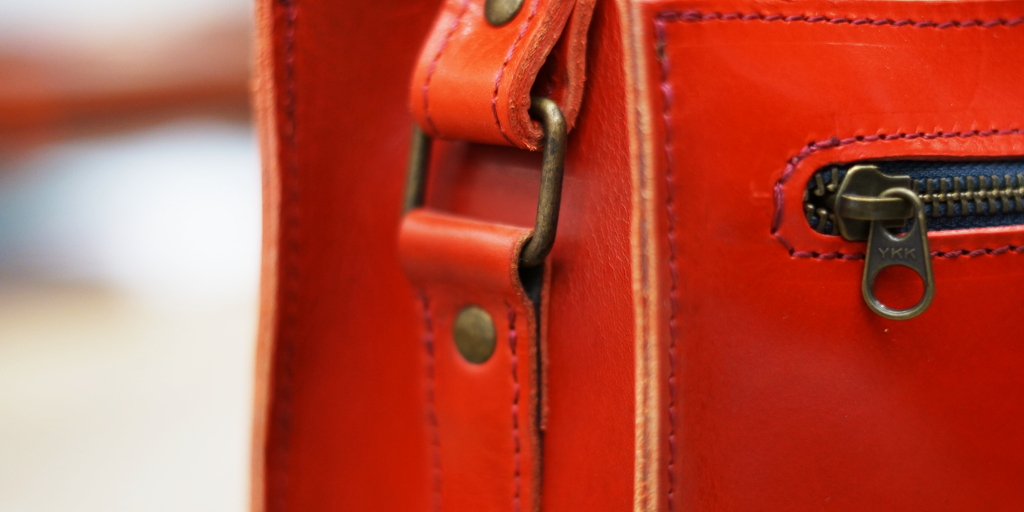 DETAILS THAT MATTER
Experience has shown us how our models perform through time, so we are aware of the points where they need to be reinforced. In many cases, they are details which remain unnoticed at first glance, but we know that time will make them become meaningful.
OUR GUARANTEE
Some items come back to our workshop 10 or 12 years after they left. And we are delighted to see them again! Our is a long-term commitment, because maybe your purchase lasts so long that you won't come back in a while, but we are sure that in the end we will see you again ;-)