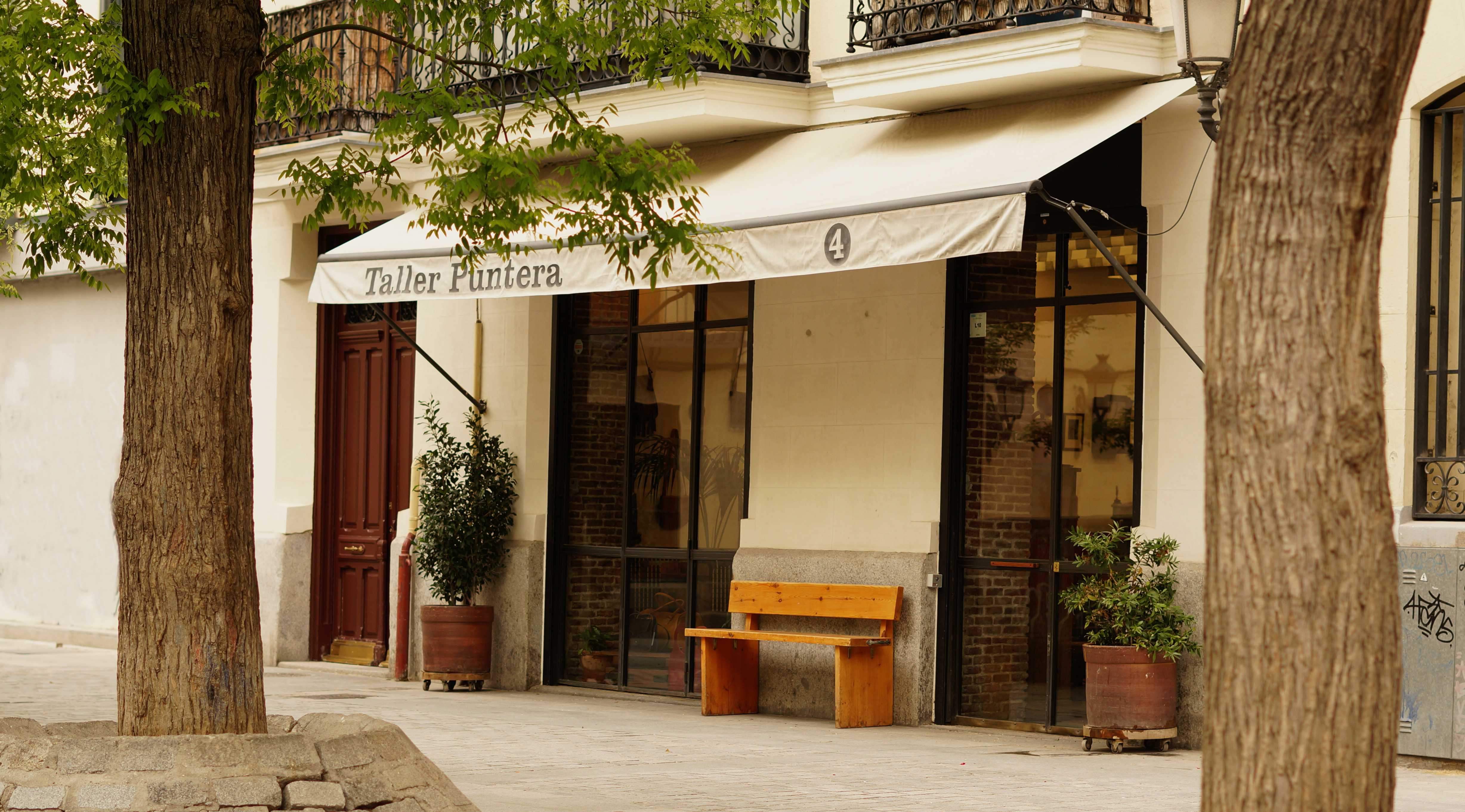 OUR WORKPLACE
A space we have designed ourselves according to our taste and also contributing to the community we live in. Here is where we receive bags full of leathers and transform them into manufactured products to be used by people; a process we love showing on the spot to our visits. However, if you cannot visit us, here's an overview of the whole process.
IF YOU TAKE A PEEP
Right through our window you can notice the great variety of leather products we offer, all of which are produced here as you may see if you come in.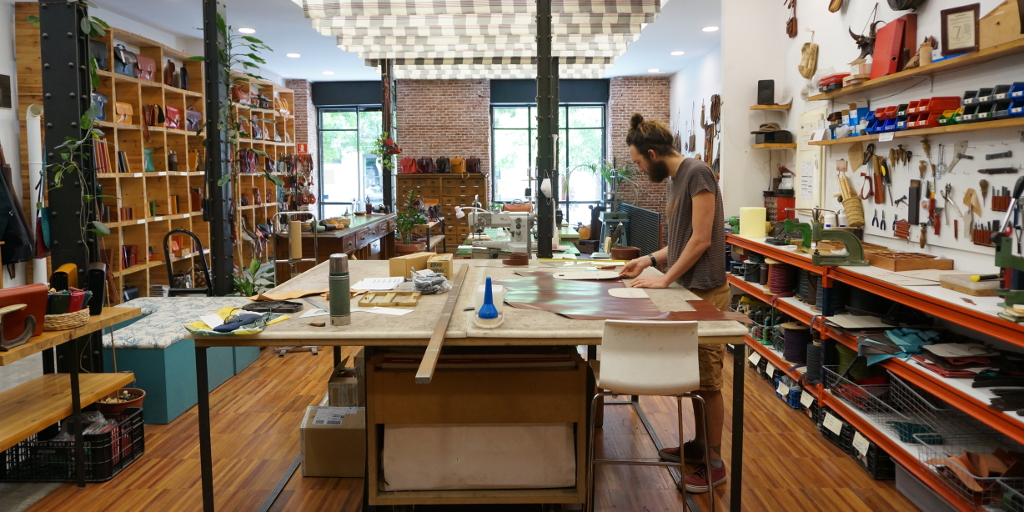 IF YOU WALK INSIDE
The inside of the store is in a way an evolution of the old workshop in Cristo Street. On one side, the exhibition area, where we leave our finished pieces, and on the other, the open workshop where you can find us working.
THINGS AND STORIES
The shelves full of leathers, the cutting table —where our courses take place— or the old machines we have been recovering from closing workshops. All these stories are on view for a visitor who, it is no exaggeration to say, is agreeably surprised to find a place like this. We know it because they tell us, something we cannot stop being delighted to hear.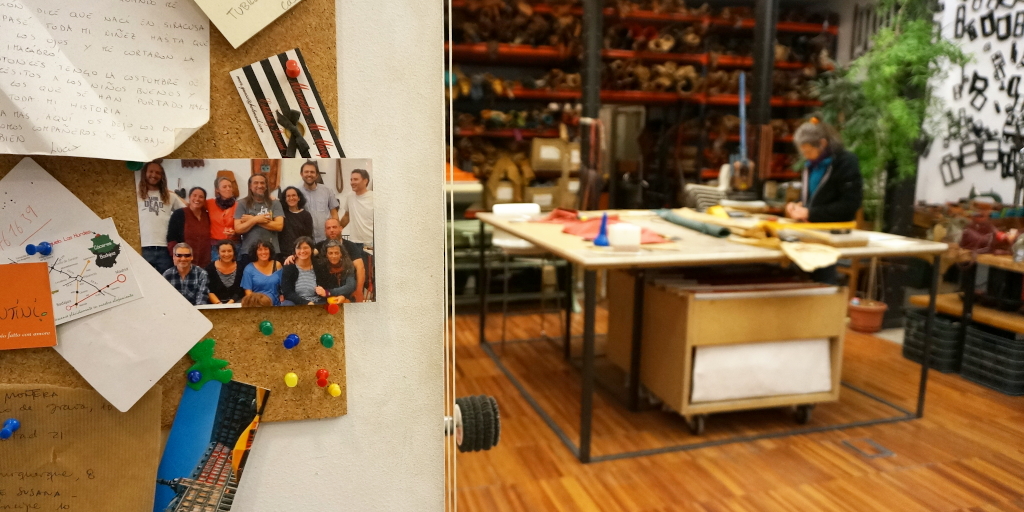 ASK US
In Puntera we all do all the tasks: cutting, assembling, sewing, cleaning, designing, assisting customers. So the people you will talk to are the same who manufacture the items on sale. In our opinion, this system is much more interesting for you, and also for us.